Northern California/Bay Area Modeling
The Grammy's
We all have seen the Grammys, and their flawless outfits, and we all can admit the celebrities involved have some of the best wardrobes we've ever seen! But do we know which are the best outfits and why they work? We do! We are here to share with you what makes these outfits so great and how to incorporate them into our daily model lives.
First, our personal favorite:
Lady Gaga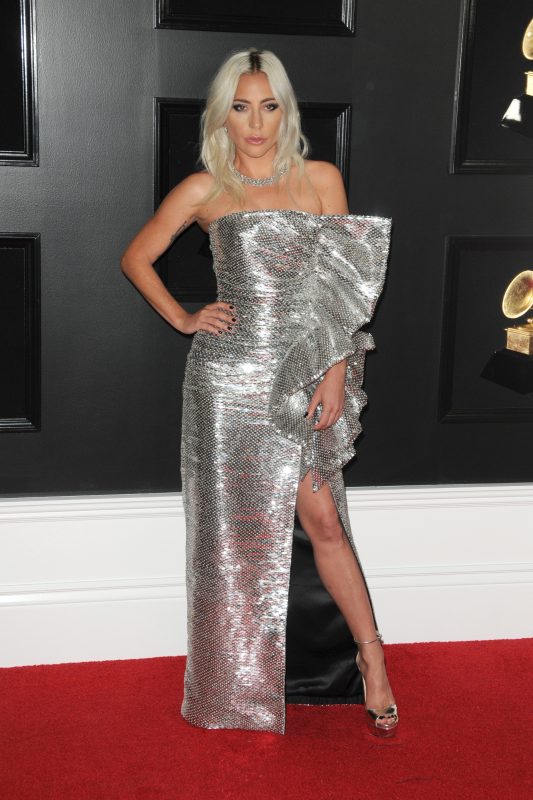 We love this outfit due to it's simple, yet bold, chicness. From her platinum hair to her platinum shoes, this whole ensemble matches perfectly. Even with it's ruffly accessory, it still outlines the shape of her body and makes Gaga look GREAT.
The great thing about this outfit is that it shows us sequins really are making a comeback (DUH!). At all the popular stores- Forever 21, Pacsun, and the like- we've been seeing more blinged out pieces. And we love it! Next time you're looking for a cocktail dress, grab a sparkly dress and be sure to catch everyone's eye.
Miley Cyrus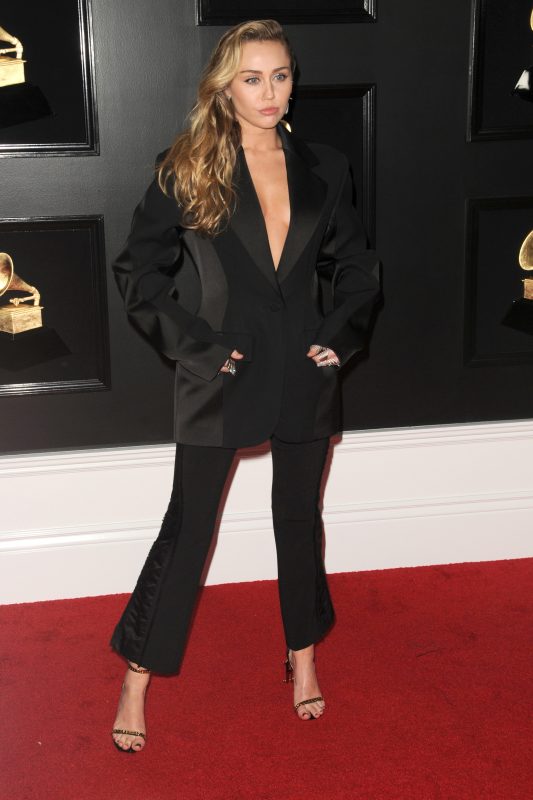 Miley rocked the androgynous suit look and we couldn't be more impressed the way she pulled it off! The way she paired it with NO undershirt and a little cleavage was to die for. If you've seen any of the recent news, you know that this look is more than in right now. We see the Kardashians rocking this look constantly! If you're looking for a sign to try it out in your daily life- this is it. Be bold and show the world who you are!
Camila Cabello

Cabello is serving us real Barbie vibes with this prom-dress-inspired hot pink ball gown. With the new Bratz trend that's risen over all social media platforms, we've been loving the hot pink and glittery look, and so have all the top celebs! And with her matching shoes, this look is complete. Of course we also can't leave out the turtle-neck top her dress is sporting, giving the look an all over classy vibe. This look gets an A++ from us! While it may not be completely possibly to wear this ball gown in your daily life, (though we can try!) we suggest you use this as your inspiration next time you go to your local mall for an outfit to wear on a night out. Getting a bright pink or sparkly turtleneck and pairing it with a cute skirt can really vamp up your look!
Tracee Ellis Ross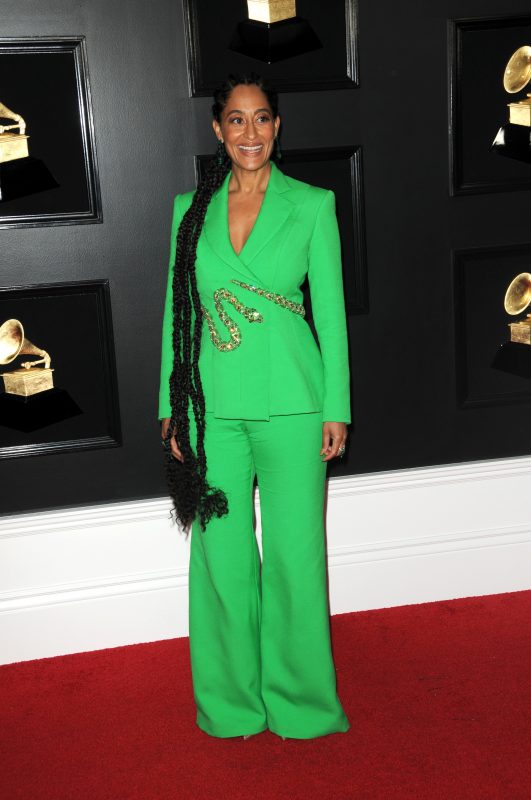 Back again with the gorgeous suit look! This time in a beautiful lime green color and an embroidered serpent belt. Think someone was going for a snake-ee look? Now you normally don't see celebs rocking neon colors like this one in suit form on the red carpet, but boy does she pull it off! She isn't showing as much skin as Cyrus was, however she is still rocking the no undershirt look. This outfit makes her look fun AND classy- a hard combination to accomplish, but we are glad she did!
Jennifer Lopez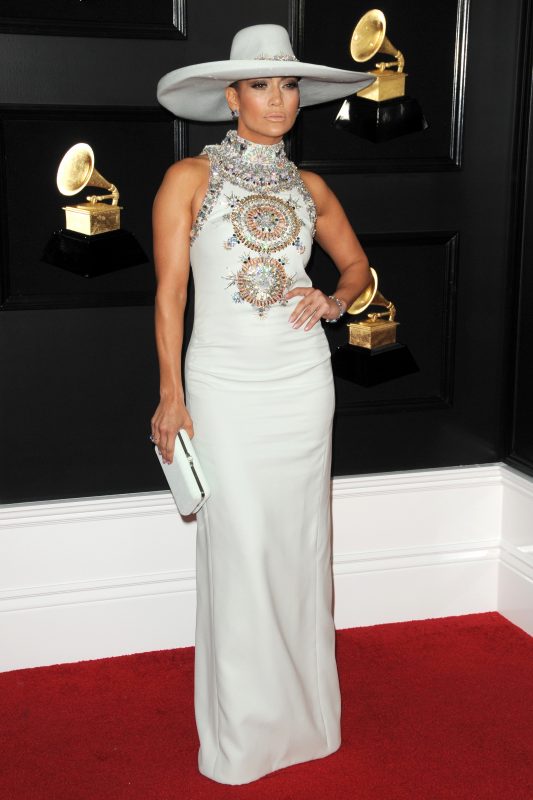 Prom dress looks seemed to be the whole vibe of this event, and we're into it. One thing we absolutely LOVE about this ensemble is the summery hat! How she paired it with a beautiful dress and made it look classy is beyond us, but she did THAT. This whole outfit is perfect due to how well everything matches. From her hat, to her dress, to her jewelry, to even her handbag- this look was 100% put together. One thing we all may forget to do is match, so let this be a lesson to everyone to get some accessories that go with the rest of your outfit to class everything up! Does your dress have silver sparkles on it? Throw in a bracelet, necklace, or hair piece that looks similar to add so much more to your wardrobe!